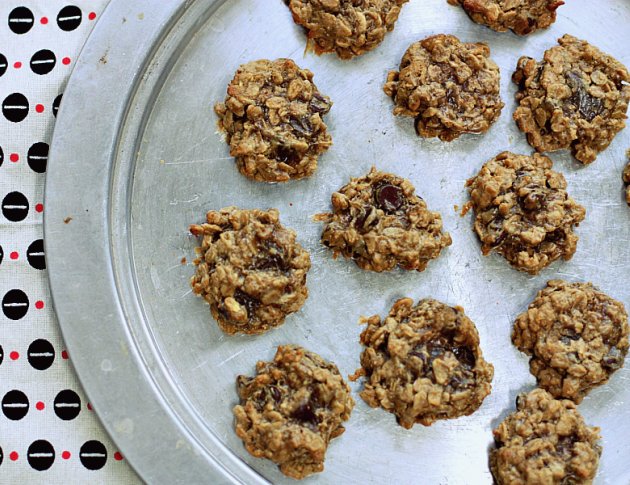 Hello Fashion lovers! I'm Estela :) I'm a Registered Dietitian and also blog about Food, Life, & Mommyhood over at
Weekly Bite.
I am so excited guest post for my favorite
Vegan Fashionista,
Chic & Skinny
! I in no way consider myself a fashionista, but when looking for fashion advice and some awesome vegan recipes,
Lauren
is one of my "go to" pals. While I am not a full vegan myself, I try to live a plant based lifestyle about 80% of the time and love coming up with all sorts of yummy goodies!. These cookies are at the top of my list. With just a few ingredients, all you have to do is dump everything in bowl, stir, scoop, and bake. They satisfy that chocolate craving in less then twenty minutes! Here's everything you need for these amazing cookies:
1 cup old fashioned oats
1/2 cup maple syrup
1/2 cup all natural peanut butter (or any nut butter, we used sunflower butter in this batch)
1 tablespoon vanilla
1/2 cup dark chocolate chips or carob chips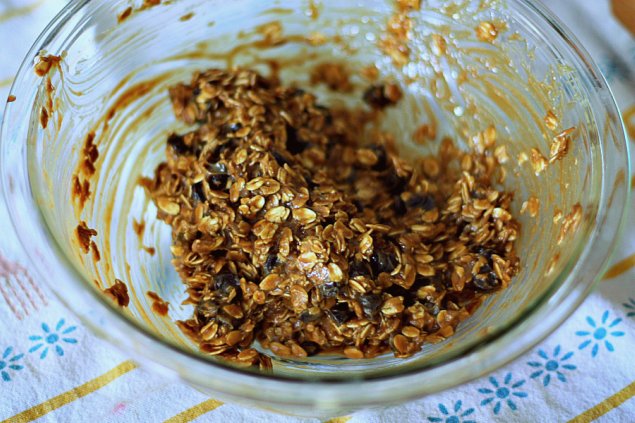 Preheat your oven to 325 degrees. Combine all ingredients in a bowl and stir until completely mixed through. Using either a silpat, or spray a cookie sheet with non-stick cooking spray, use a melon ball scooper or a drop by the tablespoon onto the cook sheet. Keep the cookies about 1.5 inches apart.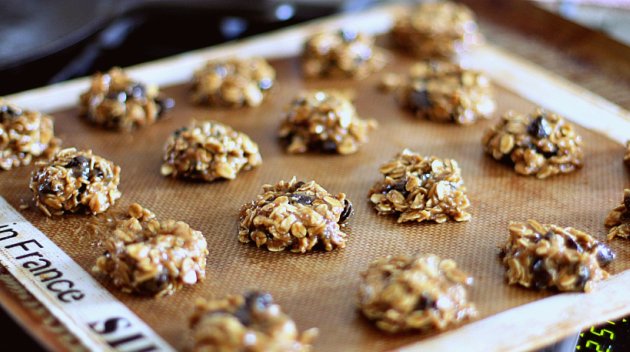 Bake at 325 degrees for about 11 minutes or until golden and crispy on the outside.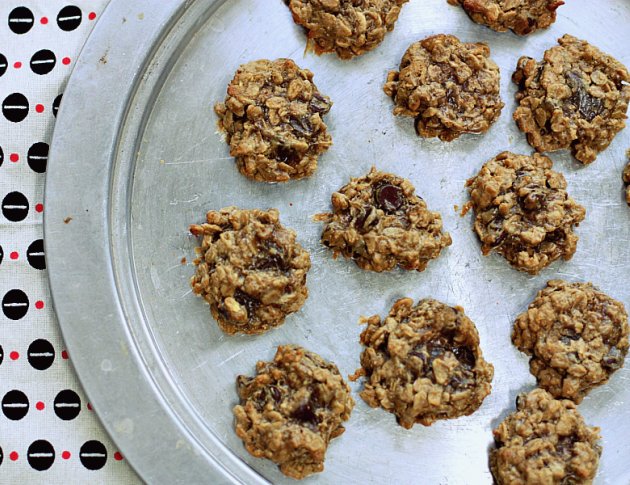 Let cool for about 5 minutes on the cookie sheet before devouring. Enjoy :)